Hi to all of you out there, those of you who have been following me since I started my little freelance makeup business over 7 years ago and those of you who have just started following. Thank you for stopping by for a read and your support. I promise I will get better at all this blogging, tweeting, posting stuff…..but for now I'm just working out how to juggle my mum life and my passion for makeup and making people feel good about themselves….actually maybe I shouldn't promise that I will get better, maybe I will just promise that I will try my best because honestly if I haven't got the juggle of just being a mum down yet, after 7 years and 3 kids, I'm not sure how I think I will just be able to miraculously be able to Juggle business (on the job), the kids, the wife thing and the background marketing world thing 😉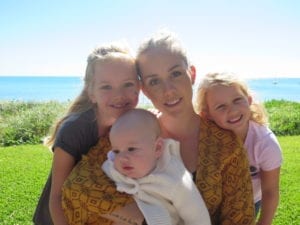 Ok- how about I start from the beginning, Im Emily, a makeup artist who has a passion for teaching people how to feel good, and look better, and I'm not talking about total crazy makeover type stuff (although I do like that to) I'm talking about showing woman, young and old (er), how to feel confident in their own skin, those who have never learnt to apply makeup, those who want to start learning how to apply it because….well adolescence, (need I say more) and those who have worn it the same way for years and just need a do over. I want to show you how to be the best version of YOU!!
I've always had a "thing" for hair and makeup. Mum tells me that I used to get mad if I didn't brush my hair the correct number of times when I was a child, and always got into her stash of makeup goodies. Speaking of my Mum, I really have her to thank for a lot of things, first her awesome Genes (Im not sure my mum ages) and the fact that she has always had a "can do attitude" Mum taught me to always take pride in myself and my appearance but that being myself was always enough.
I now have 3 girls of my own 7,5 and 2 and I want to be that role model for them. I see how all the images in the media are influencing them and from such a young age. I want them to know that they, as they are, are beautiful. I believe its important to have pride in your appearance and take care of yourself but I don't believe anyone should feel they have to be anything that they aren't to be beautiful. Do what makes you comfortable. If you like lots of makeup or a little, heels or flats, dresses or jeans, well…. wear it and wear it with confidence and a smile!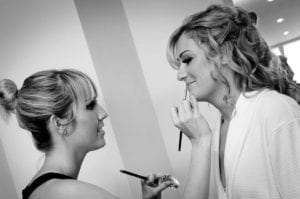 I have been in the beauty industry for over 12 years now, starting as an apprentice hairdresser, then onto beauty therapy, then into makeup. I decided to bring you this range of products so that the everyday woman can have a professional quality product at affordable prices and have the chance to feel great. As the Blogs go along I will provide plenty of tips and tricks and any questions you have or blogs/videos/advice you would like to see please hit me with it.
So follow along as I tell stories of my everyday mum life and business life and provide you guys with some helpful and simple tips and tricks . If you haven't already check out my youtube video on 5 Minute Mum Makeup here It might just be the perfect starting place for your makeup Journey.
Thanks Emily xx